Ben Odenborg

General Manager beno@centralsales.com

Favorite Car:

 

Porsche 911


Hobbies/Activities:

Love to ski, ride or drive anything fast including dirt bikes, running, golf and watching college football.

Personal:

Busy keeping up with my 3 children: Madison (recent college grad),  Benjamin and Avery (both in high school).

W

hy Central Sales:

My vision for Central Sales is to change the paradigm of what car buying means.  Traditional models tend to be lopsided and in many cases distasteful.  Our model is about customer service, convenience and contentment!  I love making an impact  in the car buying process of the future.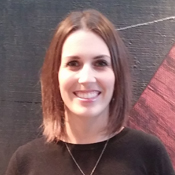 Stacy Evensen Business Manager
stacya@centralsales.com
Favorite Car: My 2014 Toyota Rav4!
Hobbies/Activities: Spending time with my husband and daughter, game nights with friends, family dinners, hiking, attempting to recreate Pinterest crafts. 
Personal: Married for 2.5 years and just welcomed our daughter Vivian in December of 2014!
Why Central Sales:  After being in the service/accounting side of the car business for 5 years I decided I wanted a change of pace. After meeting with Ben and hearing his ideas for Central Sales I decided it was a transition I wanted to make. Being one of the first three employees here, I have so much pride in who we are and what we represent. It was always hard to tell people I worked in the "Car Business", but now I can proudly share that we are much different, much better and I love what we do! Having a great group of people to work with doesn't hurt either!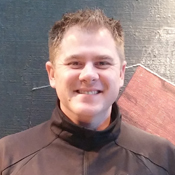 Bryce Gehlen General Sales Manager
bryceg@centralsales.com
Favorite Car: 1992 Daihatsu Rocky
Hobbies/Activities: CrossFit extraordinaire, golfing, coaching my kid's football, baseball and basketball teams, soon to be StarCyle spin master.
Personal: Married to my beautiful wife for 12 years and have 3 wonderful children, ages 5, 7 & 9.
Why Central Sales: I wanted to be part of a work team that was interested in changing the traditional way of selling cars. What we brought to the table became something original and encompassing of personalized service.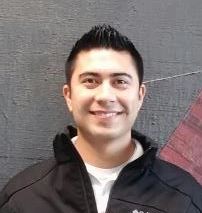 Roy Ramirez Client Specialist
royr@centralsales.com
Favorite Car: Mazda Speed 3
Hobbies/Activities: Just moved back to Portland from Tucson, AZ and still trying to get used to the seasons. I spend most of my time hanging out with my wife and son with an occasional game night with friends.
Personal: Married for almost a year with a beautiful baby boy.
Why Central Sales: I ended my military career in Tucson AZ and I wanted to move back to Oregon to be with my family and to enjoy a higher quality of life.  My brother (Ray Ramirez) gave me the idea of working for Central Sales and I was hooked from the get go.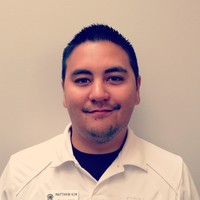 Matt Kim Client Specialist
mkim@centralsales.com
Hobbies/Activities: Cars, golf, snowboarding, giving the boss a hard time, and watching a lot of sports.
Why Central Sales: Cars are one of my greatest passions in life, so naturally, I was drawn to the business. However, the idea of working for a traditional car dealership bothered me because of the stigma that goes along with it. Like many others, I've had some dreadful experiences while shopping for a vehicle, and thought to myself, "Car buying should be a fun, positive experience. There has to be a better way!" That's when I saw the concept for Central Sales, and I knew immediately it was something I could truly believe in and support, and I haven't looked back!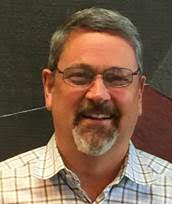 Cliff Coons Client Specialist
cliffc@centralsales.com
Favorite Car:
Hobbies/Activities:
Personal:
Why Central Sales: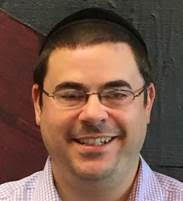 Bryan Levine Client Specialist
bryanl@centralsales.com
Favorite Car: Aston Martin Vanquish
Hobbies/Activities: Spending time with the family, scuba diving, hiking & watching sports.
Personal: I've been married 10 years and am a father of 3. I just moved to Portland from Chicago and I am loving it!
Why Central Sales: After being in the car business for 6 years, I wanted to join a dealership that is into honesty and integrity as much as I am.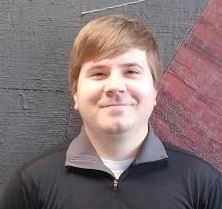 Sam Howard Logistics Coordinator
Favorite Car:
Hobbies/Activities: Sports, hanging out with friends and family, outdoor activities.
Personal: Psychology major at PSU, new to SE Portland, very busy with not much free time!
Why Central Sales: I really enjoy cars and driving as much as possible. I was looking for a low stress job that could provide me with people who were focused on high quality customer service. When my best friend raised the possibility of working here and after meeting the staff, I knew it would be a perfect fit for me.
Evox Copyright Notice